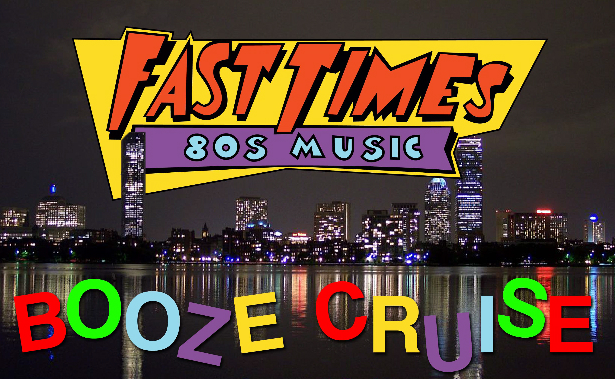 That's right Fast Times fans. We are happy to announce our first Booze Cruise in 2 years!!!!!!!!!
It's been a tough year and half for all of us so why not get out and party with us the only way we know how.....80's style!
So join us Friday July 30th aboard the Provincetown II for a "three hour tour" of Boston harbor with all the 80's music you can handle. Boarding begins at 6:00pm at the Boston World Trade Center. You MUST arrive at the boat by 6:45pm and the boat sails promptly at 7:00pm. Tickets are only $25 (plus tax and handling) if purchased directly from the band.
Tickets are now available so use the PayPal® checkout below to purchase yours. Tickets will be available for purchase online until 7:00pm the day of the cruise. Just be sure to save your confirmation email after purchase because this will be your ticket! You can either print it out or show it on a mobile device when boarding.
Please be aware that proper ID is required to board the boat and you are subject to search. The Provincetown II reserves the right to refuse boarding. Ticket price cannot be refunded in the event you are refused boarding. Please also note that the bar accepts cash only and there are ATM machines on the boat.
Get your tickets now before it's too late!!!